Contact Us Today For A Free No Hassle Estimate!
Call: 805-928-4266 
You work hard and you deserve a truck that makes your hard work, well, a little easier. That's where we come in.
From ALUMINUM DUMP, RANCH BED, FLATBEDS, CONTRACTOR COWBOY, CRANES, DUMPS, LIFTGATES, RACKS, SERVICE BODIES AND STAKE BEDS- at INDUSTRIAL TRUCK BODIES, we specialize in CUSTOM.
With superior product lines, and a full line of truck accessories, we can transform your truck into not only the perfect work partner, but also the hottest looking truck on the jobsite.
No one on the Central Coast offers a truck equipment service that's more complete. Because no one understands how important your truck is like we do.
Get going with Industrial Truck Bodies. And don't be surprised when someone gives you a sideways glance, an envious nod, and then simply says:
"Hey, Nice Truck."
Contact Us Today For A Free No Hassle Estimate!
Call: 805-928-4266 -or- Fax: 805-928-5940
Truck Bodies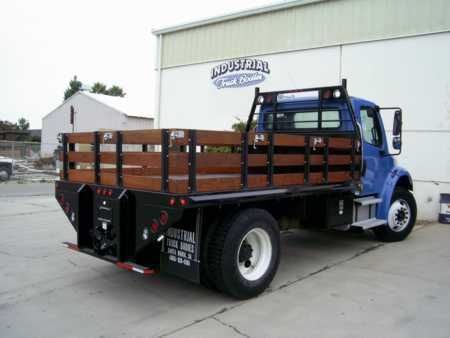 Aluminum
Aluminum flatbeds and dump bodies weigh significantly less than traditional steel and can really help your truck's payload and fuel economy while looking great.

They are structurally tough, yet require less maintenance than a similar steel or apitong flatbed.

Aluminum truck bodies will provide years of trouble free use, maintain their value and often be switched to your next truck.

Contractor

Cowboy

Crane
Cranes are a great way to lift your load.

We offer cranes from Liftmoore, Tiger Crane, Venturo Crane, Stahl, RKI, Western Mule Bumper Crane, and Auto Crane. More importantly, we service what we sell!

Custom

Dump
Dump bodies can speed up delivery of product to your job site or to the local dump at the end of a hard day.

We feature RUGBY hoists and bodies.  We custom build from a variety of materials including Aluminum, Stainless steel and Mild Steel.

AmeriDeck hoists can be used in pickup bed applications allowing one hoist to operate multiple units from the same truck. Switch-N-Go and Swap-Loader brands offer a similar product for the larger trucks.

Liftgates
Liftgates are a great way to get your load into the bed space. We match your truck and your needs to the best available unit.

From pickup trucks to big rigs and trailers, we have just what you need from 1000 lb. capacity to 6600 lb. capacity.

We offer Tommy Gate, Maxon Lift, Waltco Liftgate, Anthony Lift, Palfinger/Interlift, DHollandia, Leyman and Theiman liftgates just to name a few. AND we service what we sell!

Racks
Ladder racks and Cab Guards can help you carry your long equipment safely and securely.

We custom fabricate as well as sell & install racks from Rack-It-Rack, System-One, Prime Design, Ranger Designs Inc., Protech and Weather Guard.

We offer self-ratcheting tie-down systems from Cargo-Buckle as well as a variety of LED work lights and warning lights to keep you safe on the job.

Service Bodies
We offer Scelzi and CTEC Utility bodies, and also can add drawer systems and roll covers to your existing utility body.

Stake Beds
Stake side gates can be built to best fit your unique needs.  They can be solid or spaced. Or, fixed in place, lift-out, fold-down and/or swing away.

We can use a variety of materials depending upon what you carry and how you need to secure the load.
Vans
Industrial Truck Bodies is not just about trucks! We're your local source for van upfitting products and installation to help you convert your cargo van into a work van. Our professional staff will help you configure a van around your needs using high-quality products from Ranger Design that are tough, lightweight and quiet. With a variety of options made from steel and/or aluminum, Ranger Design will give you an ideal mobile outfit solution for your van, regardless of your budget. Visit or call Industrial Truck Bodies so that we can get your van to work.
The following are examples of how Ranger Design's products can fit your needs:
Partners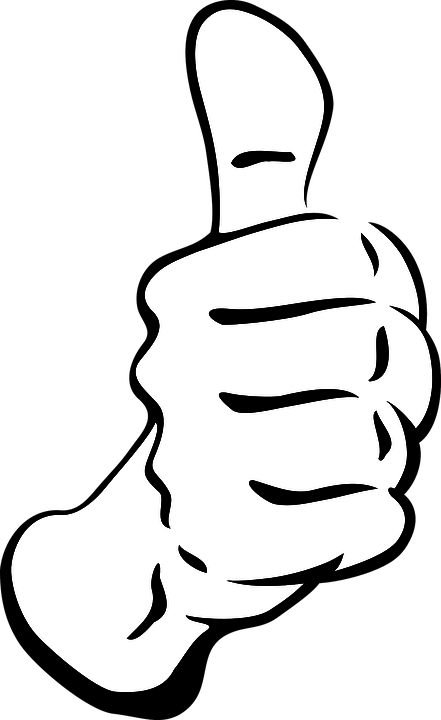 Not surprisingly, trust is the foundation for any successful partnership. But what exactly does that mean?

Partners with the top manifactures and brands.  Developing mutual respect for a quality product you can trust.

You'd be astounded at the number of clients I meet with who literally know nothing about their partner's background, their approach to business, and their vision for the partnership. They rush into the relationship so quickly that they don't even gather this fundamental knowledge about their partner.

Interested in Our Services? Request a Free Quote
Call or email us using the form below for a fast, free quote.
Read Our Customer Reviews
🌟🌟🌟🌟🌟
Scott Alguire
 ·
I have had many trucks built or repair over the last few years and the quality of the work and the friendly service can't be beat.
🌟🌟🌟🌟🌟
Kurt Rodriguez
 ·
The knowledge and expertise of this company is second to none. Extreme high quality up fits and fabrication.